Most people would believe that they are fraud savvy, however, fraudsters are becoming more sophisticated than ever, and we need to do more to protect ourselves from becoming victims of fraud. While most financial frauds still use phone, texts, and emails to commit the crime, the frauds themselves are increasingly clever using technology and publicly available information to trick you. You are likely to get an email or a phone call from somebody you "know" and "trust" or shop on a website that looks legitimate. In particular, as both Ulster Bank and KBC Bank ask customers to move their accounts to another bank, this is an opportunity for criminals to try take full advantage by contacting people through scam emails, SMS Messages, social media messages or calls. Your best defense is to stay informed, alter and secure. In this section you will find information on the most common frauds along with key advice and tips to help you avoid becoming the victim of fraud or scams.
Types of scams to be aware of:
Spoofing- Is a technique criminals use to make it look like you are being contacted by a trusted organisation. This can be done in which the criminal disguises an email address, display name, phone number, text message or website URL to convince a target that they are interacting with a known, trusted source.
Phishing- Phishing is an attempt by fraudsters to trick you into handing over personal information such as your credit card details, usernames or passwords. This technique is done via email in which the fraudsters disguise themselves as to be from a trustworthy source such as the Credit Union, bank or service provider.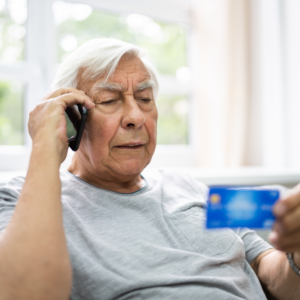 Vishing (Voice and Phishing)- Vishing is a tactic which involves phone scams where fraudsters target you by phone and try to trick you into divulging personal, financial or security information into making a financial transfer to them.
A fraudster may phone you, claiming to be from a bank, Credit Union, the Garda, or a service provider such as a telephone company, internet provider or computer company. They trick you into believing they are legitimate representative of the organisation and that is in your interest to give the information they ask for.
Smishing- Is a scam where fraudsters send text messages to random mobile phones- the text messages claim to come from a reputable organisation such as a bank, credit union or a service provider e.g. mobile phone company. The message will typically ask you to click on a link to a website or to call a phone number to "verify", "update" or to "reactivate" your account.
Social Media Scams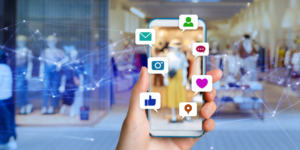 Social media is great for sharing information, searching topics and products, and connecting with people. However, it also provides criminals with an opportunity to blend in with the crowd and entice unsuspecting individuals to interact with them with the goal of stealing their personal, financial or security information. Criminals may use false ads to trick you into transferring money, giving them your card details or other financial information. These ads can pop up while you're browsing online, show up in a social network feed, be sent to you by email or post and appear in a newspaper or in a public place.
Be scam aware and check out some modern social media scams:
Miracle Products – beware miracle beauty or health products that offer a free trial but involve giving your credit or debit card details up front. If the product is genuine, you are often tied unknowingly into a fixed period contract. Read the terms and conditions carefully.
Job/Work from Home Scams – some of these opportunities involve payment up front for training, products etc. so always independently check out the credentials of any company offering you a job or work from home opportunity. Never give your account or card details until you are confident this is a legitimate offer.
Romance Scams – fake online profiles and persona are designed to lure you in and, after "wooing you", they will find some compelling reason to ask for money, gifts or your card details. They may use a fictional name or falsely take on the identities of real, trusted people such as military personnel, aid workers or professionals working abroad.
Know the signs
CHECK for spelling errors, broken links, missing social media badges.
STOP, don't be rushed into making payment of disclosing your personal information.
NEVER respond to any unsolicited emails that request personal or sensitive information without first independently verifying the legitimacy of the email.
NEVER give away security details, such as your PIN or full online banking password to anyone.
NEVER click on a link or attachment in an email until you have verified it is from the source it says its from.
LIMIT how much personal information you share on social network sites.
CHECK your credit union current account and statements regularly and report any unusual account activity to your credit union.
REMEMBER fraudsters may already have basic information about you such as name, address, DOB. So do not presume the caller is genuine because they have these details.
KNOW, your Credit union or Guard will never ask for the following: Your credit/debit card PIN number or password. Request you to withdraw money to hand over to them or transfer money.
Learn more tips to pretend credit or debit card fraud here
If you think you might have responded to a scam message/email/phone call and provided your details, contact your Credit Union and the local Garda immediately.