Common Bond
Our Common Connection
Everyone in our Credit Union is united by a Common Bond — and you can join if you live, work or study within the Common Bond. It's Common sense to keep it local!
Credit unions are not-for-profit and they are run democratically to ensure the interests of our members are always at the forefront. The common bond helps to reflect the social connection of all of our members. It's because of this bond that all of our members have the good of their credit union at heart; they know and trust each other. The bond ensures that the savings of members are available to fellow members as loans, and the interest earned from those loans is then reinvested in the locality.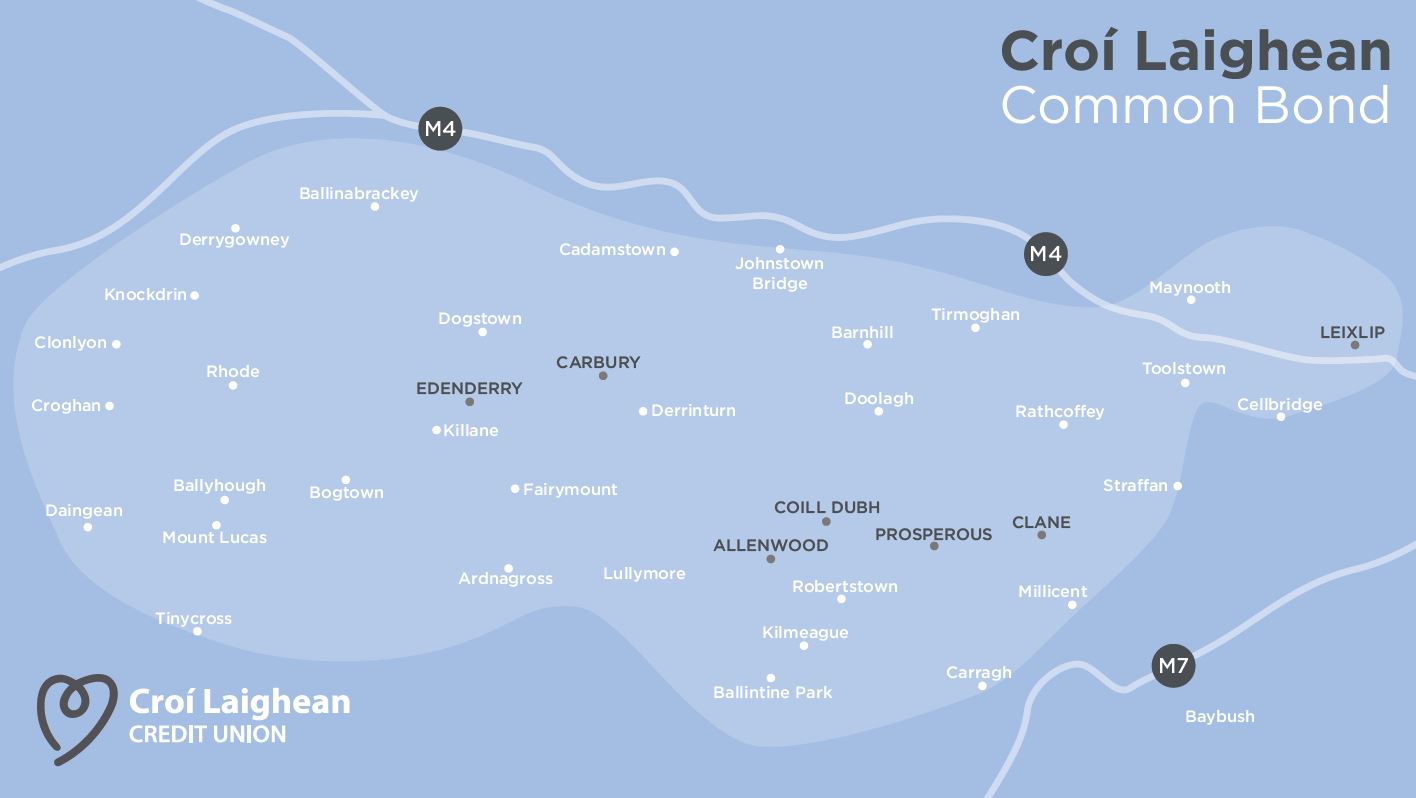 The Croí Laighean Credit Union is a geographic area bounded by:
Ballinabrackey, Donadea & Drehid to the North.
Clane, Donore & Leixlip to the East.
Dunbyrne, Clonbulloge & Lullymore to the South.
Knockdrin, Mount Lucas & Rhode to the West.
You can become a Member of Croí Laighean Credit Union if you live, work or study within our Common Bond area.
Croí Laighean is regulated by the central bank of Ireland.