Choosing a Credit Union loan from us offers numerous advantages, including:
Easy loan repayments can be made through our new high-security app, via direct debit, standing order, bank transfer, online through our portal, or in person in one of our branches.
Flexible repayment terms and no extra charges or administration costs for early repayments.
Should you ever run into financial difficulty or require the restructuring of your loan due to a change in personal circumstances, contact us, and we will ensure your loan is restructured in a more affordable way.
No hidden charges, no extra fees, and no changes in interest rates.
All loans taken out with Croí Laighean Credit Union, come with free loan insurance.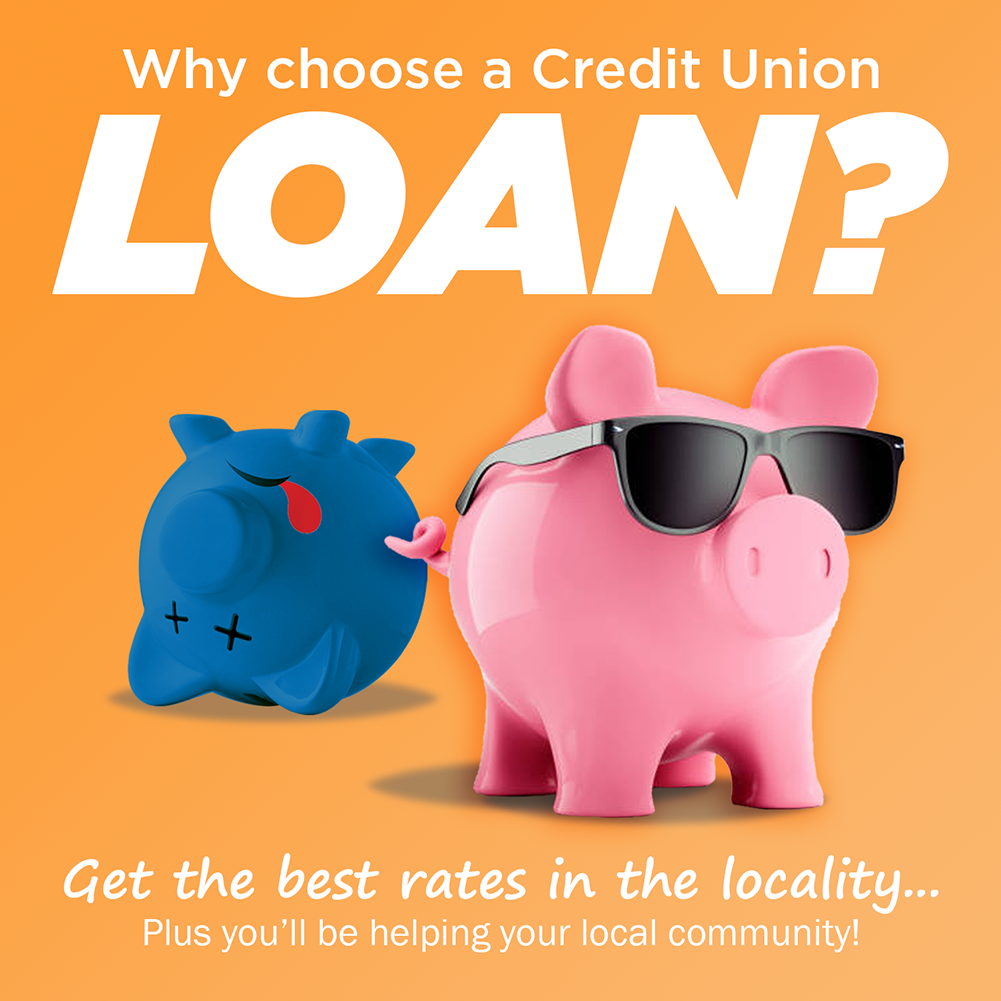 Here at Croí Laighean Credit Union, we know that having easy access to low-interest credit union loans is vitally important to our members. Traditional banks and financial institutions have always been the first port of call for many seeking their first loans, this comes from years of family use, or simply believing there are no other options available.
Did you know that a loan from Croí Laighean Credit Union represents some of the best value on the Irish market? We can offer loans to our members for rates as low as 5.5% (APR 5.64%). This represents a huge saving when compared to loans from traditional banks, so it's prudent that members, and non-members, should consider a Credit Union Loan option when doing their research.
Regardless of the type of loan you need, the Croí Laighean Credit Union team is on hand to talk you through our low-rate credit union loan options. You can also make use of our online loan calculator. It is a great tool to help you work out a budget or figure out how much you can borrow. Whether you require a loan for home improvements, purchase your first car, a student loan, or treat yourself to a well-deserved holiday.
Credit Union Loan Requirements:
When you apply for a credit union loan through Croí Laighean Credit Union, you will experience a different approach when compared to your typical lender. Applying for a loan through a bank entails filling out forms, providing statements and financial information, and then it goes straight through to the approval process, in many instances without ever talking to the applicant.
You are approved or denied the loan based solely on the information provided, without the option to explain the details behind your requirement. Whilst we do ask you to fill out some forms, we also take the time to understand your personal circumstances and will do everything we can to approve your credit union loan application. At Croí Laighean Credit Union, you are not just an application number on a form, we understand that there can be a variety of reasons why you may need a loan at a certain time in your life; that's why a personal approach is always important to us.
Our loan application process is tailored toward the needs of each individual. We sit down with you, help you fill out the forms if you need assistance, advise on the most affordable repayment options, and set out the terms and conditions of the loan in a transparent way. You will never have to worry about hidden fees or administration costs. All information will be relayed clearly and in advance to ensure you are comfortable with all aspects of the loan agreement. Our team will work closely with you to set out a repayment plan that is both affordable and straightforward and If there is a cheaper or better alternative, we will always tell you.
One of the things we pride ourselves most on here at Croí Laighean Credit Union is our customer service. We recognise the importance of a personal welcome and a friendly smile, and we work tirelessly to ensure you always receive the assistance you require.
Did you know that the CXi awards top spot has gone to credit unions for the last 9 consecutive years?
The Irish CX Impact Awards recognises organisations for their outstanding contribution towards customer experiences in Ireland and ultimately promotes enhanced customer service across all industries. It is our pleasure to be a part of this movement towards a personalised customer experience, and we always welcome input from our members and community.

Types of Credit Union Loans available at Croí Laighean:
Croí Laighean Credit Union offers a range of low-cost loans to suit the unique requirements of each individual. Where we can assist with budgeting, repayment plans, financial planning, and education, we are always on hand to do so. Put your trust in the credit union ethos and learn how banking in the community can make a true difference to your locality.
A covered credit union loan, is when the cost of the loan is covered by the amount you already have in savings in your current account. This low rate loan of 6% is one of the most competitive loan rates on the market and has been put in place to ensure members really benefit, not just in the form of a lower interest rate, but by continuing to earn a full dividend on their existing savings. Your savings will remain in place for the term of the loan, and you can continue to add to these savings on top of your loan repayment.
One of the most popular credit union loans here at Croí Laighean Credit Union, is our special rate car loan. With the automobile market changing significantly, we are now seeing more and more members exploring the electric car option, and we are happy to make this a real possibility for many. Electric cars at first glance can seem like a large investment, however, when you take into consideration our 7.76% low interest rate, the governments €5,000 grant and the savings you make over the first five years of purchasing the car, there really is no debate to be had. The cost of diesel and petrol is soaring, a trend that is likely to continue as resources dwindle and refining costs rise, so electric is definitely an option to consider for those who are in a position to do so.
For those of you who are not in the market just yet for an electric vehicle, our low-rate car loan can also be used to purchase second-hand vehicles with both petrol and diesel engines. In the last year, Croí Laighean Credit Union has loaned almost €12 million to members within our common bond who wished to purchase new and used cars.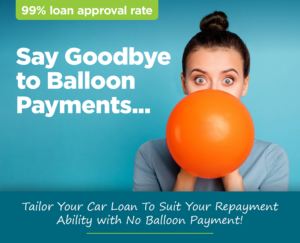 As well as our low interest credit union car loan, we are now offering the new PCP Buster loan, for new car purchases in the range of €25,000 to €80,000. This special rate of 5.5% (5.64% APR), allows members to forgo the PCP rates on offer currently across the country, and avoid the many pitfalls that can come into play when you take up one of these contracts. A PCP arrangement may seem like an attractive proposition, until you start reading the very fine print in the terms and conditions section. We have set out below, some of the most common pitfalls associated with PCP finance, this can all be avoided when you take out a low interest car loan with Croí Laighean Credit Union.
Final balloon payments can be incredibly expensive with PCP.
If there is any damage or wear and tear to the vehicle, there could be a fine.
If your credit isn't 100%, you can end up paying a very high interest rate.
Some PCP arrangements will have a mileage cap for the duration of your contract.
There could be an addition charge should you wish to cancel the agreement before the term of the PCP contract is up.
Taking out a home improvement loan with Croí Laighean Credit Union couldn't be easier. Whether you are planning an extension to your home, or require funds to remodel and redecorate, our specially designed home loan can make this an affordable undertaking.
Home improvement loans at Croí Laighean Credit Union are extremely affordable at a variable rate of just 9.99% (10.46% APR). There are zero set up fees, flexible terms, and free loan protection insurance comes as standard with every credit union loan. We can also advise you on the many home energy upgrade grants currently available through the SEAI and guide you through the process of making your home improvements even more affordable.
Consolidation loans are an important part of managing your everyday finances and bills. Here at Croí Laighean Credit Union, we understand the importance of budget management and have put in place a consolidation loan that will assist you with repayment of existing loans and debts. Rather than paying each bill and debt separately on a monthly basis, which can seem like an endless, ongoing process, why not let us simplify this for you? Many of our members avail of consolidation loans in order to clear multiple credit card debts, or other existing loans, this solution simplifies the process and takes the burden of debt from your shoulders in a way that is transparent and easy to manage. The savings on interest alone, make consolidation loans an incredible option for those who may be currently struggling with repayments.
Looking to start a new business or further invest in an existing enterprise? The team here at Croí Laighean Credit Union believe in supporting local businesses and entrepreneurs through a range of business loan options that can truly make a difference to the success of your organisation. Whether you're a sole trader with a great idea or an existing business owner with plans for expansion, our credit union business loan plans and affordable repayment options mean you can take that leap and put your plans into action with the support of our team of business experts. Seeing you succeed and providing employment in our local community is why we love to see new businesses coming through our doors.
Croí Laighean Credit Union offers fixed-term loans for 5, 7, and 10-year terms. With a fixed-term loan. you never worry about an increase in interest fees or hidden charges, and you know that your monthly repayment amount will remain unchanged for the duration of your loan. When life is unpredictable, it is important that we can provide our members with certainty, especially when it comes to financial matters. Our fixed-term loans can be used for any purpose, and we will take the time to get to know you and your personal circumstances in order to provide you with a loan solution that works for you. If you're considering a fixed-term loan, click here to find out more about the benefits of a fixed-term loan compared to a variable loan.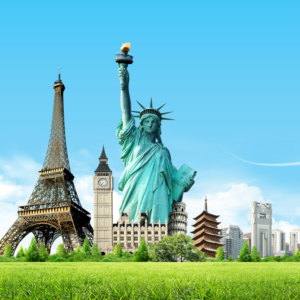 Everyone deserves a holiday and a break from the humdrum routine of the working life; treat yourself and your loved ones to a well-deserved break in the sun, some time on the slopes or a beautiful break right here in Ireland with our low interest holiday loan.
There are no penalties for early repayment, so you can pay your loan back early without any fear of extra charges or unseen administration costs. With so many great holiday deals on offer at the moment, now is the perfect time to take that trip you have been dreaming of for so long.
With student loans available at the lowest rates on the market (6%), Croí Laighean Credit Union is on hand to invest in the leaders of the future. Third-level education can be an expensive time in a person's life, between accommodation costs, student fees, books, laptops and all the extras, we know that providing affordable student loans is an important part of our place in the community. By investing in the future of our local students, we know that they will take the reins and do wonderful things once they have finished their education. An investment in education is an investment in families, community and the local economy and we love nothing more than to see our members succeed.
Our team will tailor a student loan repayment plan that will ensure you leave all financial stresses at the door in order to concentrate on your further education. Whether you're a mature student returning to education or a leaving cert student planning your next steps, we would love to hear from you and learn about your goals and aspirations.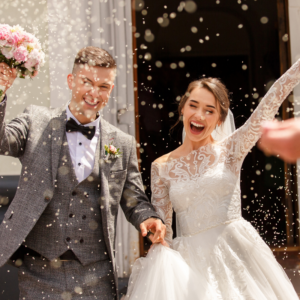 Whether you're planning a lavish dream wedding with hundreds of guests or a low-key affair with just immediate family and friends, a little bit of financial support goes a long way.
Planning a wedding and all the costs associated with it, can sometimes come as a shock to potential brides and grooms, but that's to be expected, and it needn't be as large an expense as you have been led to believe.
You may require a small load to put towards your honeymoon or a more substantial amount to cover all the wedding costs, both of which our wedding loans can assist with.
It's not just weddings we help with; at Credit Union, we want to help you make the most of life's milestones. Our celebration loan can help when planning a significant birthday, during the Christmas period, or any other significant life event.
Our Credit Union loan application process is dealt with in a confidential, professional manner. So whatever you need, call us today and we will be happy to sit with you and talk you through the options available. Our dedicated representatives will take the time to understand your personal circumstances and put in place an affordable repayment plan over a term that best suits your personal situation. Use our online loan calculator to work out a budget, or apply for a credit union loan online today.

Frequently asked questions:
Why choose a Credit Union loan?
We offer some of the best loan rates locally with flexible repayment options and free loan protection insurance. Best of all, as a not-for-profit, when you borrow from the Credit Union, you are investing in your local community through our various community initiatives. The real question is why not choose a Credit Union loan?
How does the application process for a loan look at a Credit Union?
You can apply online, in a branch, or over the phone. All loan applications are assessed by our experienced team of lenders and we never use a computer algorithm. We guarantee a fair decision and will always offer sound advice to help you secure your loan.
What do I need to apply for a Credit Union loan?
To apply for a Credit Union loan you must be a member of Croí Laighean Credit Union. If you're not a member and live, work, or study in our common bond, you can join us today – it only takes 5 minutes! If you are a member, your ID and proof of address must be up-to-date, and you will need to submit your 3 most recent payslips, and 3 months' bank statements, depending on the type of loan. Click here for more information about loan applications.
How long do you have to be a member to be able to apply for a Credit Union loan?
Once you're a member, you can apply straight away – in fact, we have made it super simple and you can apply for a loan and join at the same time! Loan applications are based on your ability to repay, not how long you have been a member or how much you have saved… forget the old myths!
Do Credit Union loans have extra charges or hidden fees?
We pride ourselves on our transparency and there are no hidden charges or fees. If you have a variable loan and want to pay it off early, no problem and we won't charge any penalties. In fact, we offer extra benefits such as loan protection insurance at no extra cost. We're here to help you with your finances, not penalise you!
Do Credit Union loans' interest rates change?
We do, but we have some of the best rates locally with loan rates from 5.5% (5.64% APR). However, as a not-for-profit, the interest we generate is redistributed into the local community via sponsorship, our community fund, the AED program, and the student bursary.
What types of loans are available at a Credit Union?
We have a wide variety of loans and we even do low-rate mortgages with rates from 3.75%!
What is a Credit Union Covered Loan?
A Covered Loan allows you to take out a low-cost loan rather than dip into your hard-earned savings. You can borrow any amount up to the value of your share account, and your savings will still be there for you when you've finished paying off the loan.
How much can I borrow from a Credit Union?
You can borrow up to €100,000 with many of our loans, and we offer mortgages up to €650,000.
Does Croí Laighean Credit Union have an online loan calculator?
Yes, the calculator is available on our home page, main loan page, and individual loan-type pages. You won't miss it!