With the cost of living soaring in Ireland and across the globe, it has never been more important to have control over your money, finances, and a long-term plan to help you feel secure.
By money budgeting, setting aside savings for a rainy day, and living in a way that is within our means, we can make a real difference in how financially comfortable we are in the future. The best time to start this process is yesterday, the second best time is right now!
We have put together a short guide for those of you who are starting out on your journey towards financial independence. The best first step you can take is to contact Croí Laighean Credit Union, where we will take the time to understand your unique circumstances and set you up with a free student current account.
We strongly believe that while you study for the future, you should be fully supported by your local community and our credit union, so, as long as you are in college or university, you won't be charged fees on your credit union current account.
In this guide of tips for money management, we are going to focus on some financial 'buzz words' that you are likely to come across as you transition from study to a successful career path. We hope you find this guide useful and welcome you to contact us at any time for further information.
A list of money management tips
1.  Credit
In this instance when we refer to credit, we are talking about a report that details your financial health through the use of a points system. This points-based system takes into account any loans or debts you may have and details your history of repayment. Loans included in an Irish credit report can include mortgages, bank loans, credit union loans, credit cards, utility bills, hire purchase contracts, and overdrafts.
This report and your total credit history are kept over a period of 5 years and will show any missed payments to potential lenders or investors, so it is vitally important that you keep on top of any repayments you may have committed to. Each and every time you apply for a loan, mortgage, or hire purchase agreement, the finance company or lending institution will assess your personal capacity to repay based on this credit report.
It's also worth noting that some employers require a Fitness and Probity check before they will hire you. This is especially relevant if your future employer is a Regulated Financial Service Provider (Regulated Firm). The fitness and probity check is to ensure you are competent, capable, honest, ethical, of integrity, and financially sound. A bad credit history will have a negative impact on a fitness and probity check.
You have the right to request a copy of your own personal credit report at any time via the Central Bank of Ireland website, (subject to fair usage).
 2. Think Long-Term
When you are young, enjoying life, spending time with friends, settling into university or college, and exploring your path in the world, saving for the future is likely to be fairly low on your list of priorities. However, what if we were to tell you that a little saving now can have a huge impact on your financial success in the future? By opening a credit union current account and saving a small amount every week or month, you can set yourself up for that new car or have a deposit on your first home within a few short years.
When you save regularly with Croí Laighean Credit Union, you can be assured that when it comes time to take out a loan for a rental deposit, a wedding, or the birth of your first child, the team here will be waiting to give you that all-important loan approval. We are ready to invest in your future, with low-rate student loans now so that you can plan for the future and in time become a vital part of the local economy and community.

3. Avoid the Credit Loop
A credit loop is when an individual finds themselves borrowing on a perpetual basis, in most cases through the use of credit cards or short-term loans. The interest rates on these types of credit can be incredibly high and in a lot of cases, they are simply unrealistic when it comes to repayment. Many individuals will find that they cannot meet the minimum monthly repayments and therefore incur more and more interest over the course of the loan. This is a cycle you will want to avoid at all costs, for your own personal mental health and for the financial security of your future.
If you have found yourself in a position where you are incurring more and more debt due to high-interest rate credit cards or multiple short-term loans, please do get in touch with the team here at Croí Laighean Credit Union to discuss a consolidation loan. Consolidation loans can be used to clear multiple debts at one time and will leave you with one monthly manageable payment that is not subject to high interest rates.
4. Save, Save, Save…
It goes without saying that the very best way to secure a strong financial future is to save money on a regular basis. We recognise that our young members may feel that saving is something they can leave for the future, however, even the smallest weekly or monthly saving now can mean you have opened up a wealth of opportunities for the future. Getting into the habit of saving regularly is a great habit to get into while you are young, and it will greatly help when you need it most.
Give the team here at Croí Laighean Credit Union a call today to learn more about our credit union savings accounts and the many benefits you can enjoy as a regular saver. Starting to manage your money now by saving means the future will always look bright!
5. Be Scam Aware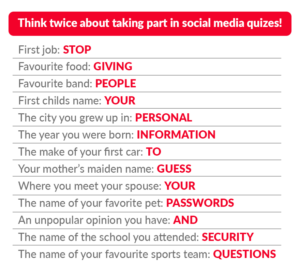 In a time, when we are all constantly connected to each other and to the internet, it is important to be aware of the many scams that are circulating. Online criminal operators have perfected their techniques over the last decade and unfortunately, this means that more and more individuals are being targeted on a daily basis. You are likely to receive at least one scam attempt per week, whether by email, text, or via a social media site, and it is those who feel they are the least susceptible that have been caught most.
Be aware at all times, and know that your credit union or bank will never ask you for personal details such as PIN numbers, or send you a link to reset your password if you have not requested it. Always question social media quizzes and think about the answers they are looking for! Stay aware, stay scam savvy, and share your awareness with those around you who could be vulnerable.