Creating the perfect home means different things to different people, but for most of us, our domestic surroundings are where we can truly express ourselves. We have compiled this simple post to highlight some home improvement tips that can make your house a home, and save you money!
To some people, a home is a place where you feel safe and secure surrounded by things and those you love. It can be where you spend the whole day in your pajamas watching episodes of Friends on repeat, or simply it's being able to sit out in your garden as the evenings are beginning to get brighter (and warmer).
Over the past few years, we've realised just how important making a house, a home is, and we often question whether the current layout of our home really works. There are many ways that you can make the most of your home and the cost is entirely dependent on what you wish to achieve and can afford to spend.
We have listed some easy and cost-effective improvements, whatever your budget is, that will help you make the most of your home and don't forget, we also offer a great value home improvement loan to help you finance it!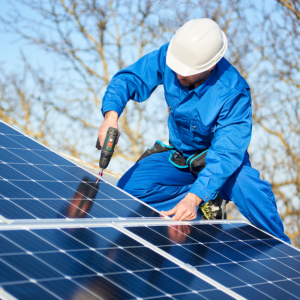 Go green
Carbon reduction and going green are the buzzwords of the last few years. The good news is that this is not only good for the environment but also good for your pocket. Poor insulation, drafty doors & windows, and inefficient heating systems can lead to a cold home that literally eats up money. There are a wide variety of grants available from the SEAI to help cover the cost of energy-saving retrofits, and with our new Green Loan, you can finance the balance at a low rate of 6%.
Solar PV panels offer a low-risk investment that yields high returns. In the last few years, the cost of solar PV (photovoltaic panels) has dropped by 80%, meaning it is cheaper for you to purchase this renewable energy equipment. Many people think that Solar PV generation won't be effective in Ireland due to our colder climate, but according to Alternative Energy Ireland, a medium-sized PV system generates about 3,000 units (kWh) of electricity each year, which is enough to cover about 70% of the annual electricity used in an average Irish home.
The even better news is that electricity providers must pay for any excess electricity you generate that is fed back into the grid. The rates vary from €0.14 up to €0.21 per kWh – this allows you to build up credit during the bright and sunny months, which you can then use in the darker winter months to reduce your electricity bills. Click here to find out more about microgeneration and feed-in tariffs (FIT).
Declutter and free up some space
As the saying goes, "an uncluttered space equals an uncluttered mind". Make the most of your living areas by having a good clear out and giving yourself space to think and breathe. A few clever storage solutions such as various types of open and closed storage, drawers, hooks, and baskets make it easier to find what you need, when you need it.
Add more light to your home
Another simple tip is to add more lighting to your home. Natural light is great for our well-being and helps to create a sense of space and openness. General lighting is also important because it improves the mood by creating a warm and bright ambiance.
Lighting is so much more than your main ceiling lights and you can create smaller zones within a larger space by using different types of lighting. Identifying areas by task is a great way to plan and adjust for a great lighting setup. This process is known as task lighting and the concept is to provide adequate light for specific tasks in a room that may already have some ambient light. For example, adding a desk light to a reading corner, a freestanding lamp to a play area, or a study light to a pop-up workspace. You can also consider adding under-cabinet lights and guidance lights which can be used separately from the main ceiling light, which can often be quite bright and harsh. Lighting is very important for creating enjoyable and functional spaces.
Maximise your garden
Gardens mean something different to everyone as no outdoor space is the same, and a well-tended garden can add an extra room to your home. For some people, the garden is the place for soaking up the sun in their egg chair, while others prefer to keep busy by pottering around and tending their garden. Whichever way you like to spend your time in the garden, as we approach the warm summer months, let us help you build that new outdoor space just in time for the brighter evenings with friends and family!
Look at maximising your garden by adding a patio, decking, or pergola. These additions can increase property value whilst providing a space to entertain. Choosing the right outdoor space adds a multifunctional area with plenty of benefits and is essentially adding another room to your home. If you like to entertain, you can create a relaxing retreat complete with a firepit, BBQ, and a clean-up area so you don't need to bring the dirty BBQ racks inside. With a bit of planning and creativity, you can seamlessly link your garden area to your kitchen by running tiles from inside to outside and incorporating bi-folding doors. There are many inexpensive ways to add some flair to your garden, including some innovative upcycling of wooden pallets to make decking and seating.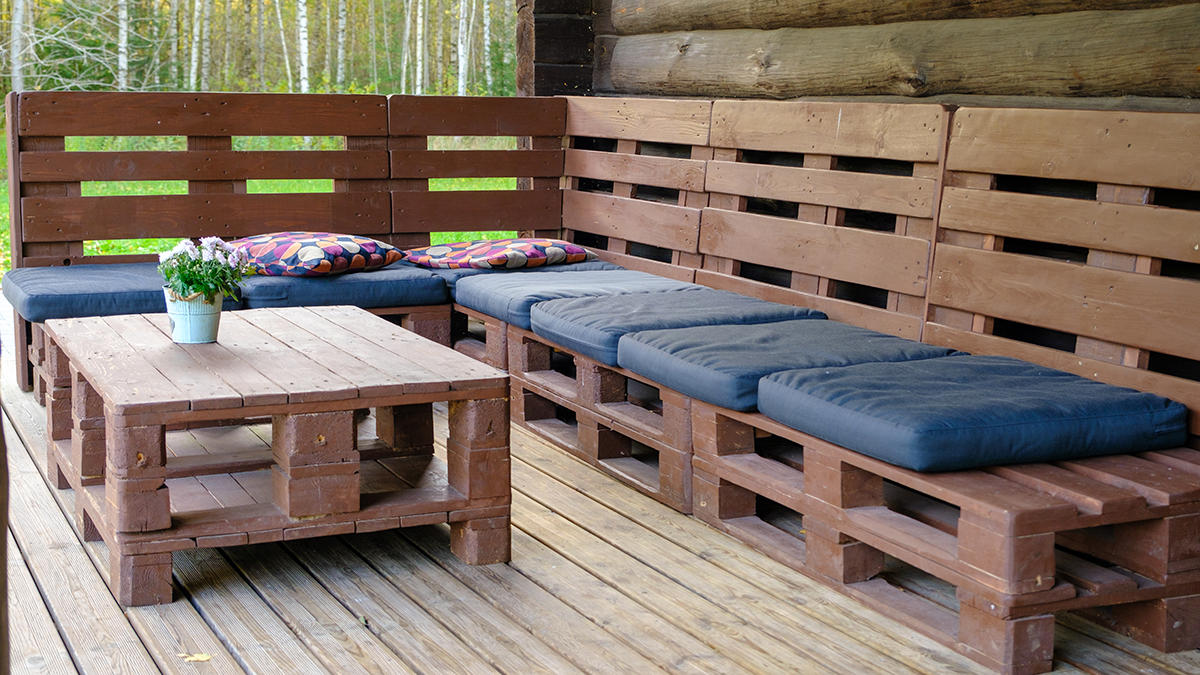 Revamp the kitchen
The kitchen is the heart of the home and as such, is generally the area where we spend the most time (when awake). The kitchen is the most important room of your house because of its economical, aesthetic, and social values. When you take energy consumption into account, you can revamp your kitchen to become not only more comfortable but also help to lower energy costs with energy-efficient appliances, and thus recoup some of the costs of the revamp. If you want to do it on a budget, consider painting your presses and cupboards, or if the finances allow, pay for them to be professionally spray painted.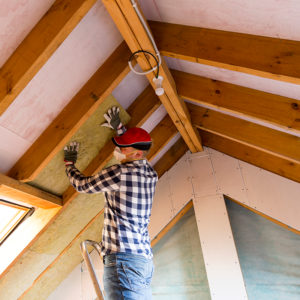 Convert the attic
By converting your attic, your house value can increase by as much as 20%. In areas where average house prices are high, this increase can amount to a considerable sum. It will also give you some extra storage that is easily accessible. If you work from home, it may be the ideal new office space where you can escape the battle for kitchen table real estate. Perhaps you always dreamed of a man cave or she shed – well the attic could offer the perfect solution and it's just sitting idle.
It's also worth noting that you can also use the attic conversion to improve your energy efficiency as a lot of energy is lost through badly insulated attics – remember that heat rises!
Add a splash of colour
Most houses are painted in muted, safe, and neutral colours such as white, cream, and soft greys. Being brave and using some striking colours can really help lift a room and give it some personality. If this is a bridge too far, consider adding some colour bombs with soft furnishings and paintings. Everybody has their own unique personality, so let it show in your home!
If you're planning on carrying out some home improvement, make sure to contact us about our home improvement loan.
If home improvements are on your agenda, don't delay any further. Croí Laighean CU offers a range of flexible loans to suit all home improvements, from garden renovations, painting, and floors to house extensions. Contact our lending team in branch, on 1800 23 24 25 or via our website to learn more.